THIS POST MAY CONTAIN AFFILIATE LINKS. PLEASE SEE MY FULL DISCLOSURE POLICY FOR MORE DETAILS.
You're not that artistic, but you desperately want to make your bullet journal the most beautiful, creative, and amazing journal out there. I feel the same, and I needed to figure out a way to create titles, headers, and covers with brush lettering that looked like masterpieces. I found that there are many helpful lettering books that are easy-to-use for calligraphy! After trying out a few of these books, my lettering has become so much better and my spreads look amazing!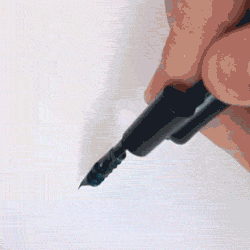 Creating Beautiful Headers for Your Bullet Journal
To begin, it is important to first have the right tools. I have included below some of my top pick's for bullet journal notebooks and pens.
I highly suggest these notebooks as they have thick 90-100gsm paper. In my experience, the ghosting has been minimal and working with markers, brush pens, and blending has been very great with these journals:
As for pens, to make creative lettering titles in your Bullet Journal, I recommend using brush tip pens. Why? They are soft and create a calligraphy look that is elegant and gorgeous. These are my suggestions for beginners based off colors, price, and beginner usability:
Step-by-Step Lettering Guidebooks for Beginners
Next, grab a book that is easy-to-follow and full of creative inspiration so you can practice lettering and learn differnet creative lettering styles!
This small and affordable workbook is a great tool for lettering beginners. I purchased this book myself, and I was impressed by the variety of different font-styles and easy-to-follow step by step guides.
Features:
Five beatiful alphabet syles
Tutorials on upper and lower case letters
Detailed step-by-step instructions
15 beautiful creative lettering projects
Get yours on Amazon.
The first book in lettering guru's, Chalkfuloflove, lettering series, this beginner workbook makes creating gorgeous calligraphy easy-peasy. My favorite thing about this boo? The hard cover, gold spiral, and quality smooth paper made working on my lettering a fun and enjoyable experience! You can keep this book forever and look back at your lettering projects.
Features:
Hardcover and gold spiral binding with corner protectors
Step-by-step instructions for creating differnet fonts and designs
Premium, thick paper
Alphabet worksheets
Creative Lettering worksheets
Get yours on Amazon.com
This workbook makes making gorgeous lettering fun and easy. It includes simple guides and tutorials for uppercase and lowercase fonts & designs.
Features:
Easy-to-follow lettering drills
Fun creative lettering projects
Pages for practice 
Get yours on Amazon.com.
This book is more in depth with a variety of lettering designs and techniques because it is a collaboration of four profressional hand-letters. If you are looking to diversify the types of font-styles and lettering techniques in your skill-belt, then I recommend this awesome and helpful book.
Features:
Step-by-step inspirational lettering instruction
Learn how to apply lettering on mugs, calendars, linen, and more
Practice pages to apply your new lettering skills
Get yours on Amazon.com
I hope you find these books to be helpful towards designing your artistic bullet journal. For more tips and tricks on transforming your life through bullet journaling, please read more at The Bullet Journal Life Blog.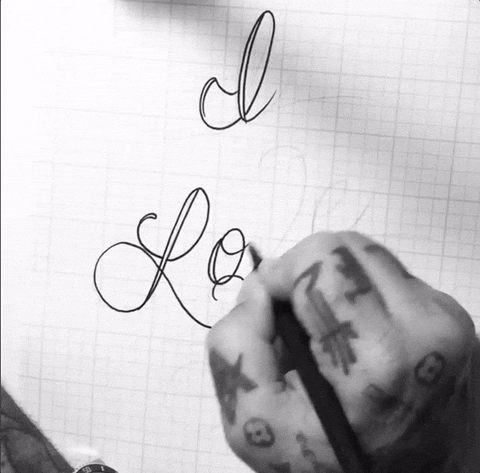 [author bio="22 year old planning guru & bullet journal addict writing to help people find peace of mind, productivity, and functionality through creative planning." image="https://cdn.shopify.com/s/files/1/0015/4117/7407/files/F17B945E-E5D3-4693-A28E-DE428138F892.jpg" email="roselle.caballes@drrozl.com" pinterest="http://pinterest.com/dr_rozl_supply/" instagram="https://www.instagram.com/drrozl.supply/"]